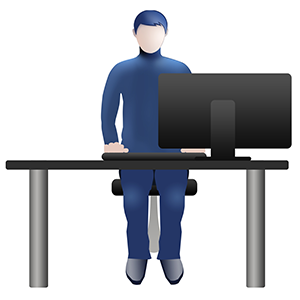 Small & Medium Businesses
Each SME is unique, with their own processes, business practices, and ways of doing things. Creating an affiliate program that adapts to your individual business model, is vital to it's success. Our Small and Medium Enterprise packages give you a bespoke affiliate program. Tailored to your specific needs, as if it was developed in house, but at a fraction of the price, in a fraction of the time. Our support contacts allow you to choose how much of the affiliate program maintenance you outsource.
Run your program on reputable software
Honest pricing and advice
Completely bespoke turn key solutions
Feature rich
Starting an affiliate program
There are three main options to starting an affiliate program for your website or websites.
In-House - based on off the shelf affiliate software

Pros: The affiliate program can be set up and launched quickly, relatively low cost set up, low ongoing cost of ownership, rich set of features, fully branded, you are in complete control of the affiliate relationship, the lower cost means you can offer affiliates better commissions
Cons: You need to build up your own affiliate base from scratch, you need to manage your program
In-House - based on internally developed software

Pros: Similar to off the shelf software, can be fully customized to meet your businesses individual needs
Cons: Very high set up cost and long development time, limited starting features and each update will take more time and money, high ongoing cost of ownership, ongoing maintenance and support burden
External - through an affiliate network

Pros: Quick setup, they deal with affiliate payments, pool of affiliates to tap into
Cons: High cost set up, high ongoing cost with monthly fees and a % override taken from affiliate commissions, you still need to manage many aspects of your program, network controls the affiliate relationship, many merchants find they don't attract enough active affiliates to make the program financially viable, when leaving the network you can lose your affiliates.
Recommendation
The benefits of running the affiliate program in-house based on off the shelf software make it the recommended choice. It only really makes sense to join an affiliate network if you already have an in house program in place; that way you can avoid some of the network cons by moving top affiliates from your network program to your in house program.